5 Ways to Avoid Cold and Flu Season by Dr. Allison Adams, DC
Posted by Admin on January 4th, 2018
Categories : "How to's"
Industry : Medical
Dr. Allison Adams of ChiroLife Family Wellness is a chiropractor who focuses on patient wellness. She specializes in sports chiropractic as well as pediatric and pregnancy chiropractic. She has worked closely with professional athletes helping them overcome injuries and children with spectrum disorders through chiropractic care. Dr. Allison finds it is important to not only get you out of acute pain but that it is also important to educate patients on prevention of further injury or illness through the healthy lifestyle model. To contact Dr. Adams (310) 295-0253 | drallisonadams@yahoo.com
________________________________________________________________________________________________________________
5 Ways to Avoid Cold and Flu Season! – By Dr. Allison Adams, DC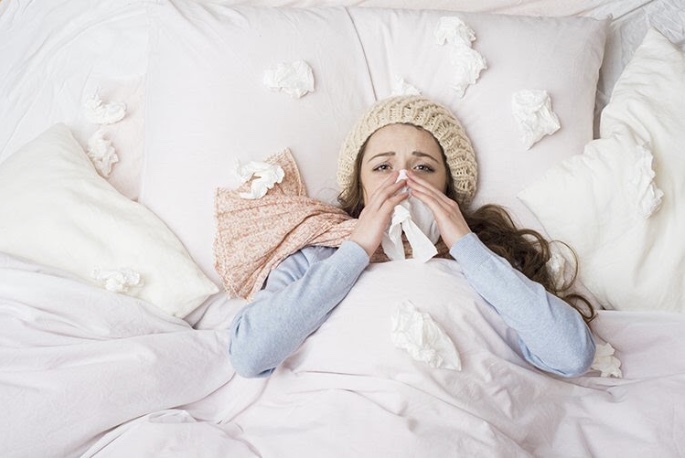 Cold and Flu season is everyone's worst nightmare with the holiday season among us. Many still believe that you can "catch" a cold if you are out running around in the cold weather, but this is an old wives tale! Colds are a common infection of the upper respiratory tract and are caused by viruses known as the rhinovirus, coronavirus, and many more. If your immune system is compromised or too weak to fight off the germs, then you will get sick.  In short, the real culprit causing the common cold is not the cold weather, it is more than 200 viruses out in the world!
With the current southern California fires that have devastated so many, it is important to be aware of the health impact that this can cause you and your family. Unfortunately, even with most of the fires being contained in our local areas the effects on the air quality and pollution is still present. Be aware that just because you are no longer seeing or smelling smoke in the air doesn't mean that the air is clean. I encourage all my patients to stay indoors and limit your time outside for the time being. Inhaling all the dust, ash and toxic particles in the air will compromise your immune system leaving you more susceptible to the cold/flu, respiratory infections and sinus infections.
The treatment for the cold or flu has quickly become a controversial topic, but there are some awesome natural things that you can do to help yourself build a strong immune system and recover faster.
Increase water Intake and Avoid certain Foods! I cannot emphasize enough how important it is to stay hydrated, especially when you are fighting a cold! Drinking water helps replace the fluids that are lost when you spike a fever and it also helps loosen up the mucus in the respiratory tract. Drinking an adequate amount of water prevents your respiratory secretions from becoming too thick, so that you are able to clear your airways more easily and prevent difficulty breathing when trying to sleep at nights.  Staying hydrated will increased urinary frequency allowing the body to filter through and rid the body of any toxins.
Foods to Avoid! Dairy is the number one food group you should avoid when you are feeling sick. This is because dairy products are extremely inflammatory and can be the cause of irritable bowel syndrome digestive issues such as gas, constipation and diarrhea. Our bodies like to maintain a neutral pH balance, and unfortunately milk and other animal products are acid forming foods.
Essential Oils Essential oils have become one of my favorite methods for fighting a cold. I keep an essential oil diffuser on in my office always for my patients. I have found the therapeutic blend of wild orange, cinnamon bark, eucalyptus and rosemary are effective in supporting the immune system. The smell is fortunately not overwhelming and has nice soothing scent. These oils have antiviral, antiseptic, and antibacterial properties. You can either put the oils in a diffuser or you can take it internally by diluting one drop in 4 fl. oz. of liquid.
Garlic Mullein Oil Anyone who has suffered from a sinus infection knows that it is no joke! It can be very painful and cause symptoms such as stuffy/runny nose, headaches, postnasal drip, pain over the bridge of the nose, roof of mouth or teeth, fever, chills, nausea and dizziness or vertigo.  My favorite natural way to fight off a sinus infection when I start to feel some of those symptoms is to use Garlic Mullein Oil ear drops. The two main ingredients in this oil garlic and mullein flowers have strong antiviral properties. Garlic also has an antifungal, antibacterial properties. Mullein flowers aid in reducing inflammation, softening earwax, and stimulating circulation in the ear. I recommend applying 1-2 drops to each ear before bed time. When you apply the drops, lay on your side and wait about 15 minutes then put a cotton ball in your ear to prevent any leakage of the oil from getting on your clothes or pillow when you turn over. Repeat the same steps with the other ear. I love this awesome natural treatment to kill off any unwanted bacteria that may be brewing inside your sinuses. It is a very powerful and concentrated oil with a strong garlic odor, so I also recommend being careful when applying it.
Get Adjusted! Lastly, but certainly not least, as a chiropractor I always encourage my patients to come in and get checked and adjusted to speed up the recovery process. Getting checked by a chiropractor is also a preventative measure because it enhances your immune system function. Chiropractors specialize in working with the nervous system, and the nervous system runs and controls everything throughout our bodies from the largest organ to the tiniest cell. The nervous system and immune system are hardwired and work together to help the body function optimally and heal properly. Researchers have found that people under chiropractic care for five years or more demonstrated 200% greater immune function than those who were not under chiropractic care (1). With such awesome side effects, why wouldn't you want to get checked by a chiropractor?!
Reference:
Pero R. Medical Researcher Excited by CBSRF Project Results. The Chiropractic Journal.  1989; 32.
Share This Page: